Much safer and more reliable heat source than RepRap PCB heatbeds.
With NTC 100K thermistor for temperature sense.( R-T table sheet available upon request.)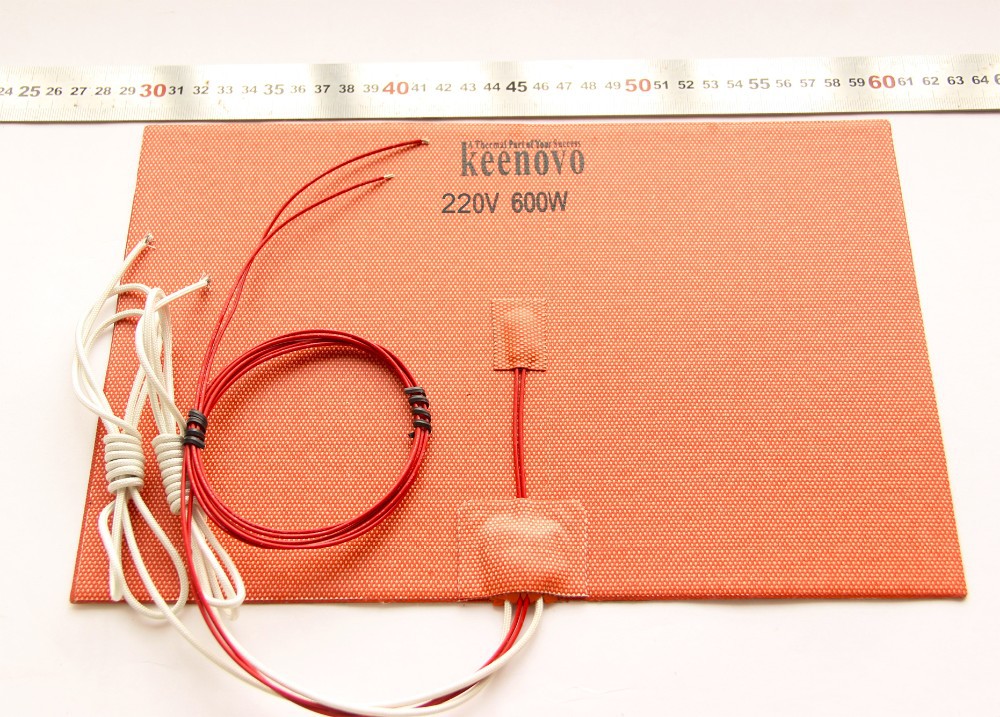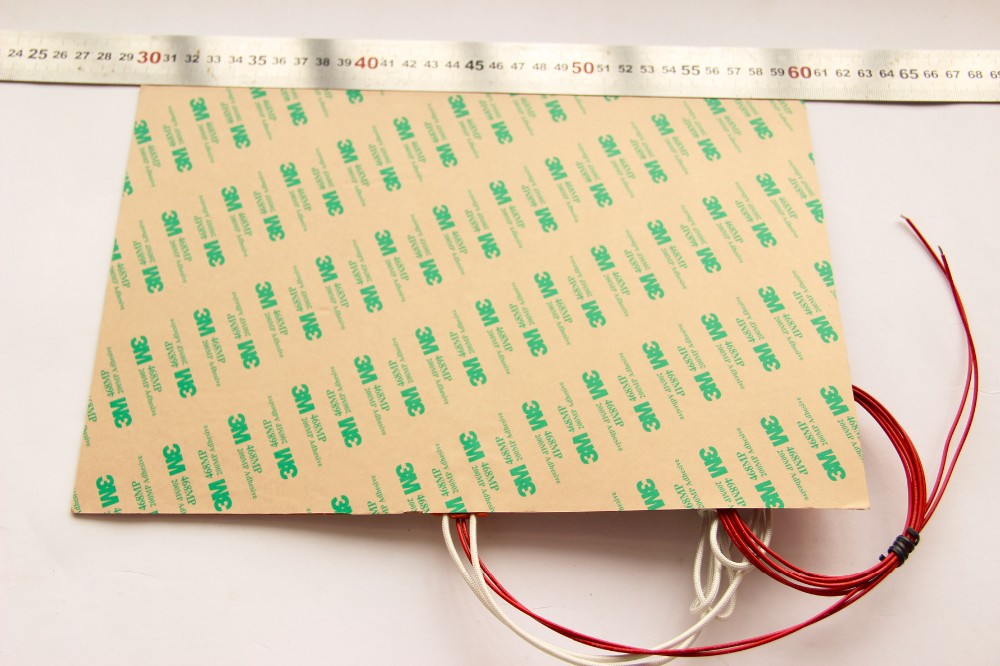 Please contact us for special discount of large quantity purchase.
Custom Design Welcome.
General Introduction of Silicone Heaters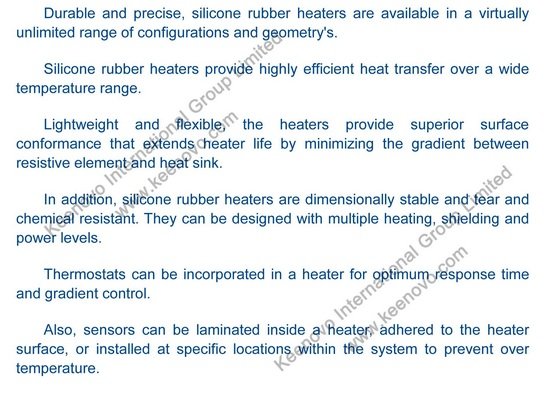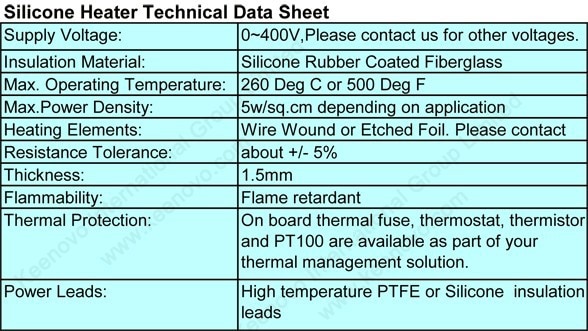 Heater Structure Illustration: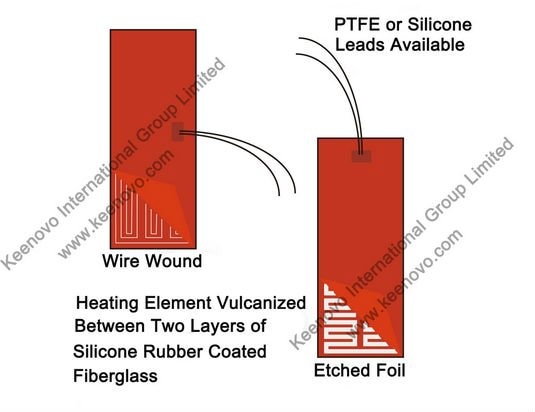 Please note that all silicone heaters are wire wound by default, Please contact us if you would like etched foil.
Typical Applications of Siliocne Heaters: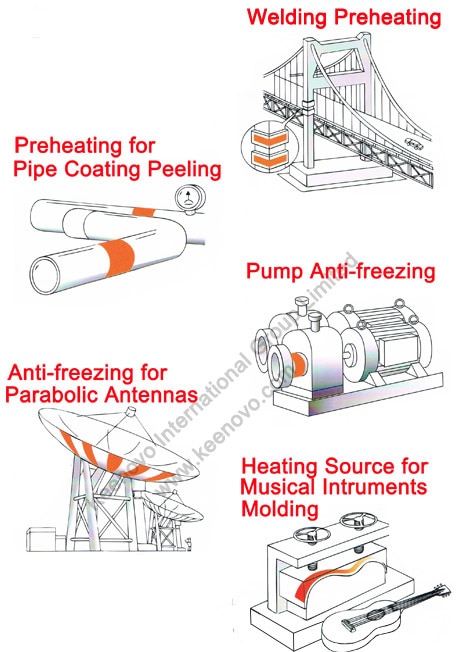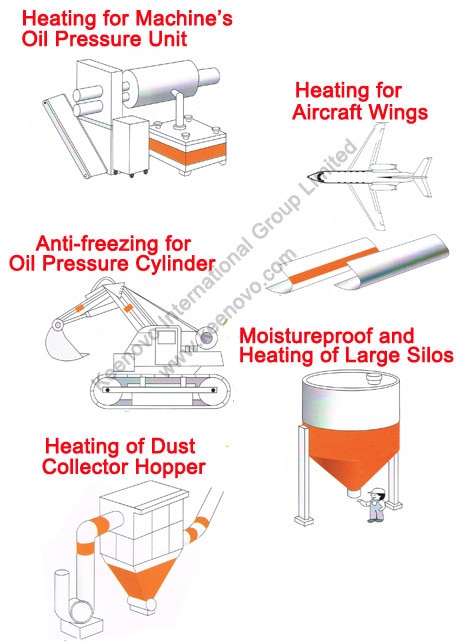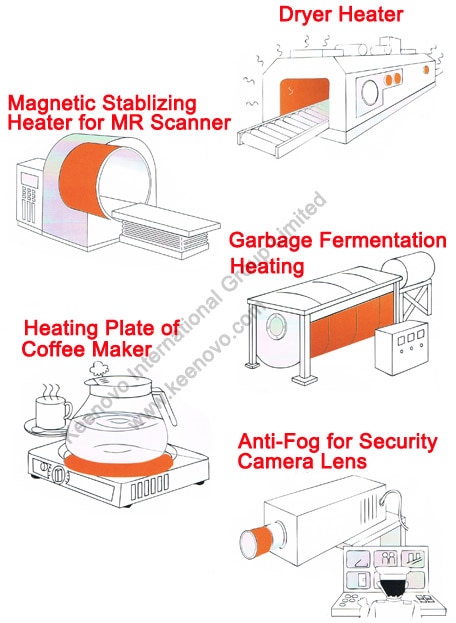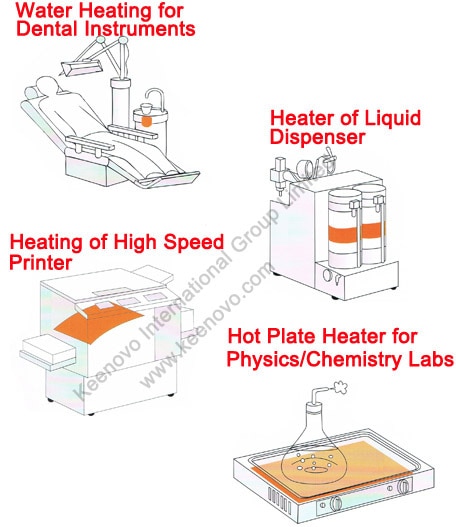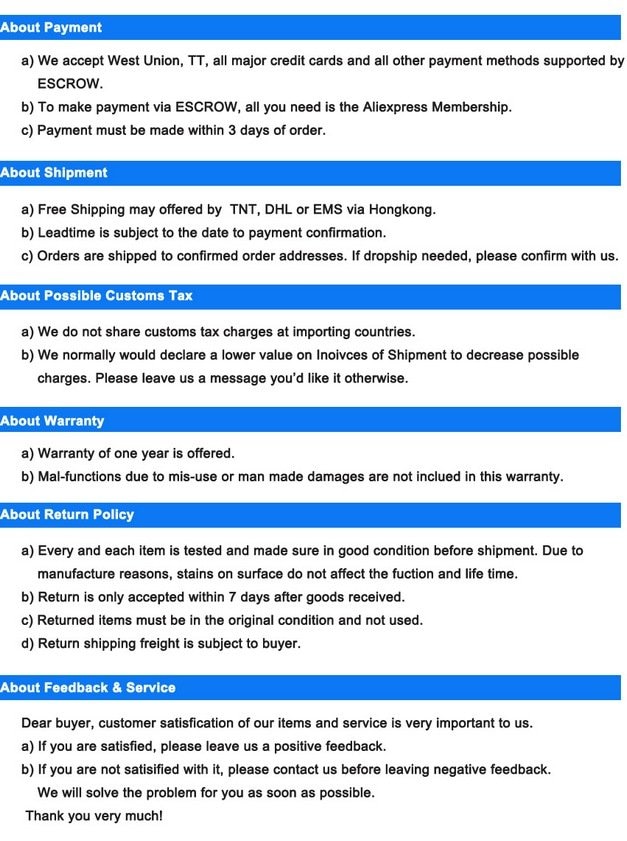 You may also like our popular items following: